HIGH QUALITY DOCUMENT SCANNING

We offer high speed scanning of single or double-sided documents up to 11x17 in size. We use high speed scanners with automated feeders for our work. Therefore, bound originals and books will have to be either cut open or manually photocopied first at additional cost.
Once the pages are scanned, we can save them in TIFF or PDF format, or further process them by OCR (Optical Character Recognition) to convert to popular word processor formats. Because of our investment in high speed hardware, we can offer fast turnaround.
Pricing depends on the nature and volume of the job. Please contact us for further details.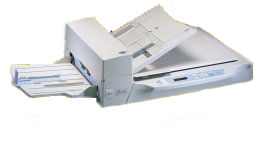 We are specialized for high volume legal document both in color and B&W scaning.
Contact Us
NY Copy, Print & Ship Center
13 East 7th Street
NY, NY 10003
Tel: (212)673-5628 / 473-8234
Fax: (212) 673-5718
Email :
nycopy@gmail.com